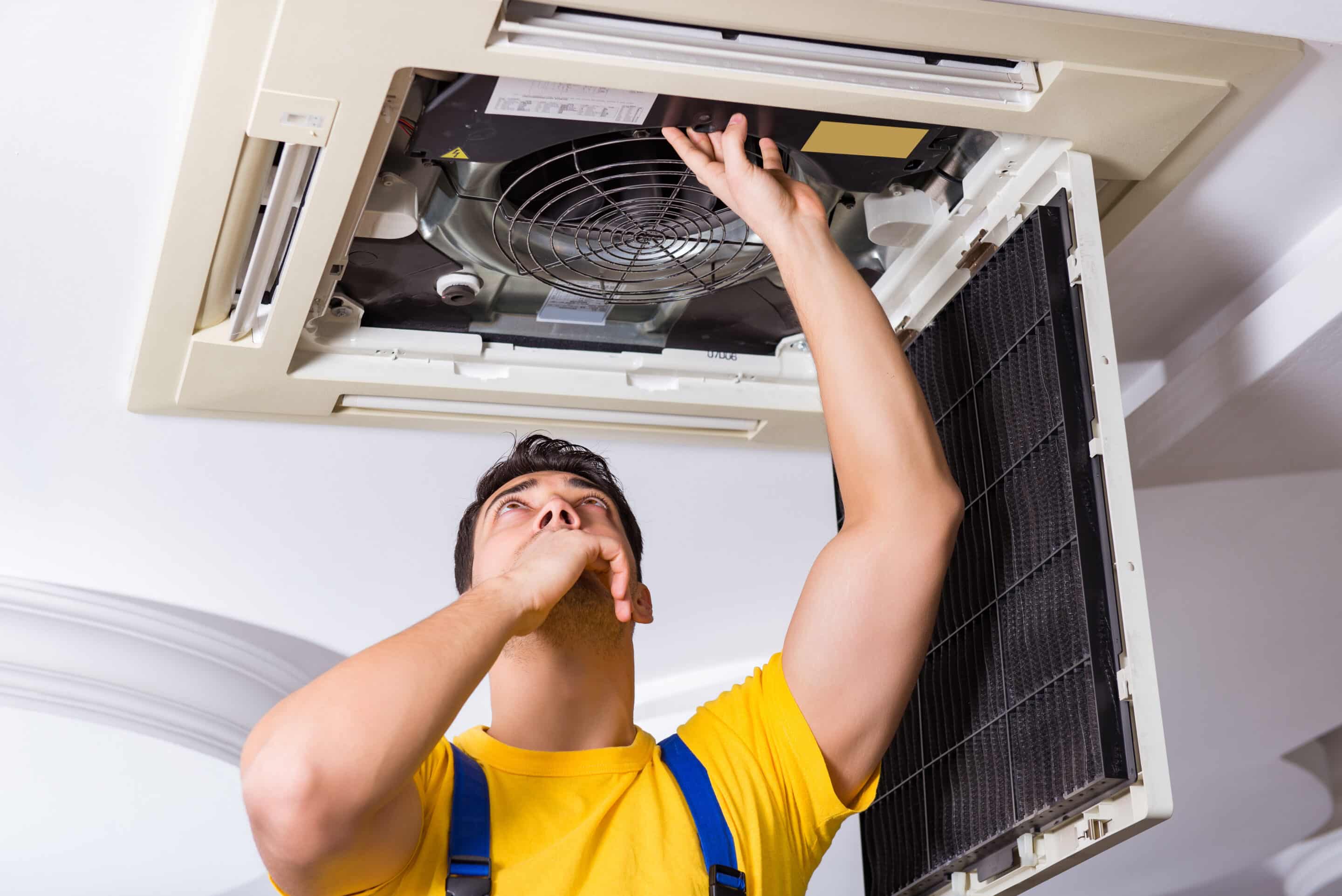 Do HVAC Maintenance Plans Make Sense?
Your heating and cooling system needs regular maintenance to work properly throughout the year. Surprised? You're not alone. Many homeowners in the Greater Phoenix area don't know how critical maintenance is to an HVAC system. And since there is no indicator for maintenance like you have a check engine light in your car, it's hard to remember when service is needed. An HVAC maintenance plan helps put your comfort cooling and heating system on the structured maintenance schedule needed to keep your system running smoothly year-round. But what exactly is a maintenance agreement and more importantly – does it make sense to join a maintenance program?
What is an HVAC maintenance plan?
An HVAC maintenance plan is an agreement that you make with your HVAC service provider for ongoing heating and cooling maintenance. At AC Experts, members of our Preventive Maintenance Program pay a monthly fee for ongoing HVAC service from our team.
These agreements go by many names: service plans, preventative maintenance plans, maintenance agreements or service contract. In practice they are all similar. All versions of these plans include annual maintenance on your cooling and heating systems. Sometimes this is done in two visits (cooling maintenance in the spring, and heating maintenance in the fall). Other times, companies will service both systems in a single visit.
If you are serious about keeping your HVAC well-maintained, a service agreement is a bargain. This is usually much cheaper than paying for maintenance service each time. Plus, you will get other benefits like discounts on repairs and priority service.
Three Benefits of an HVAC Maintenance Plan
Any investment has pros and cons, but here are a few of the benefits of a maintenance agreement:
1 – Preventative Maintenance
Have you ever had your car's oil changed, even when you didn't have any problems? How about gone to the dentist, even if you're not experiencing tooth aches? Both are examples of preventative maintenance. Getting regular care is not only important to the everyday health of your vehicle and your mouth, but your HVAC service provider can also identify potential problems that could get worse if gone untreated. Cavities, for example, are a simple fix if identified when they are small. But if you skip one too many dentist checkups, you may require a root canal.
Getting regular maintenance for your air conditioner and heater is the same idea. Not only will your HVAC get the needed tune-up in the form of calibration, lubrication, and connection checks. The technician will also inspect the system, checking to ensure all components are in proper working order. And if there are any problems, you can have them fixed when they are minor issues, instead of dealing with the inconvenience of a breakdown.
2 – Lower Costs with Improved Efficiency and Longevity
Since your HVAC system is out of sight, it may also be out of mind. But your air conditioning system could make up as much as half of your energy bill! With regular maintenance, you can help return your HVAC system to the level of efficiency it had on the first day of operation. Regular maintenance can make a much bigger difference than people realize. It's why the US Department of Energy recommends regular maintenance!
3 – Bonus Benefits for Maintenance Agreements
HVAC maintenance plans have their benefits. Arizona residents rely on their cooling and heating system to provide comfort year-round. So, the added perks of a program like our Preventive Maintenance Program can come in handy.  Some benefits you can expect to see in an HVAC maintenance plan are:
Priority service – if a member calls for service, they jump the line and get a visit ahead of any other customers.
Discounts on repairs – at some point your HVAC will require repair. It is just the nature of machines! The discounts that you receive can lessen the blow of an unexpected repair.
Scheduling reminders – No need to keep track of your maintenance schedule. When it's time for maintenance, you'll receive a call or email to schedule your performance inspection.
 One-Time Maintenance or Preventive Maintenance Agreement?
So, do HVAC maintenance plans make sense? We say yes! But ultimately, it's up to you to decide. One thing is for sure: make certain to schedule annual maintenance for your heating and cooling system. Preventing the loss of heat or air conditioning on those sweltering summer days should be a top priority for every Greater Phoenix area family. An HVAC maintenance plan just makes it simpler. It's the easiest way to ensure the smooth operation of the system that provides you comfort year-round.
Whether you need to schedule a one-time maintenance or  sign up for AC Experts Preventive Maintenance Program :
Call or contact us on our website   (480)386-6980