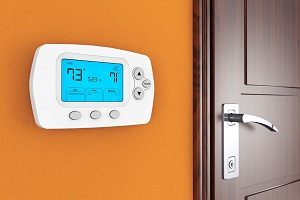 Benefit From A Zone Control System
Is inconsistent heating in your home a problem? If so, you may benefit from a zone control system. Check out the benefits of installing of these systems in your home, then contact AC Experts  for more information about installation and operation.
Regulates Temperature Room by Room
Are there rooms in your home that get used more often than others? Usually the living room, kitchen, and bedrooms are the rooms used the most. So, why are you heating other areas of the home like a basement or attic space in the same manner? A zone control system uses a singular HVAC system, but controls how hot or cold air is distributed to the different rooms or zones.
Save Money on Energy Costs
If you're heating or cooling areas of your home that aren't being used regularly, you're wasting money. It's that simple. For example, do you have a two-story home with bedrooms on the second floor? These rooms may need to be heated or cooled in the evening, but do they need to be heated or cooled as much during the day when no one is home? Zone control systems keep the heated or cooled air where you need it the most and keeps more money in your pocket.
Fewer Repairs
Although a zone control system doesn't necessarily make your HVAC system more efficient, it can reduce the strain on the unit. Therefore, you may not need as much HVAC repair in Arizona. Talk to your HVAC specialist, at AC Experts, to learn more about how zone control systems keep repairs at a minimum.
Increased Value
If you're thinking of selling your home in the near future, installing a zone control system could increase your property's value. It can also make it stand out from the crowd and garner more interest.
Equipment Needed
How do you get started with a zone control system? In order for your home to use this system effectively, you'll need the following items:
Thermostats in various parts of the home
Control panel
Zone dampers in the ductwork
To get started making the switch, contact AC Experts, your local heating and cooling specialists, to learn more about this type of HVAC replacement in Arizona.
Call Today: 480-686-6980