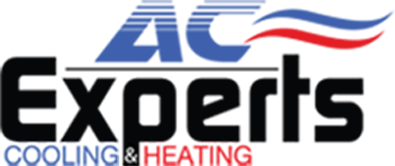 While often an overlooked part of your HVAC system, having a good quality thermostat in your home can lead to lower electric bills and longer HVAC lifespans. That said, it can be confusing, even bewildering, to compare the many different products available on the market today. There are many features to consider, specs to compare, and other factors to weigh. This thermostat buying guide is our way of helping to simplify and demystify this particular important purchase.
For more help in the greater Phoenix area, contact our cooling and heating experts at AC Experts today!
Thermostat Buying Guide: Types of Thermostats
To get this thermostat buying guide started, let us first consider the types of thermostats out there. While companies may describe various types that focus on whether a product has a particular feature or not (has WiFi vs. no WiFi, touchscreen vs. no touchscreen, etc.), the key factor to consider is whether a thermostat is a basic temperature control, programmable, or smart.
Basic Thermostat – The traditional thermostat is by far the least expensive and easiest to use. These have limited features and simply allow you to turn on the heat or AC and adjust it to a set temperature. This is pretty much where basic thermostats end.
Programmable Thermostat – Programmable thermostats take comfort and control up to the next level. For many years, the programmable thermostat was the main way to go if you wanted to achieve more economical use of your HVAC system. You basically provide information to the thermostat, such as your schedule and desired temperature settings, and the thermostat uses that to adjust your heating and cooling throughout the day.
Smart Thermostat – The smart thermostat builds on the benefits provided by programmable thermostats even further. In addition to the information you provide to the device, the thermostat will also take other data into consideration, which it collects from sensors or other sources, as well as over the history of its operation. For example, a smart thermostat may consider the current weather forecast in Arizona. If the day will be cooler than usual, it may decide that the air conditioning doesn't need to work as hard as it normally does, saving you money in the process.
In a nutshell, a smart thermostat will be able to base its temperature adjustments on many other data points, not just the information you input. This can result in even lower cooling and heating bills, more energy efficiency, and improved comfort. That said, a smart thermostat may cost more than a regular programmable one. When looking at this thermostat buying guide, ask yourself whether you would prefer a basic thermostat or advanced features of something programmable or smart.

Thermostat Buying Guide: Key Features to Consider
Moving on with this thermostat buying guide, next you should consider the features a thermostat offers. Within the main types of thermostats, each of the different models will have a number of key features you should consider. Here are some of the main ones.
Warranty – For many home owners, a thermostat is something that they install, program and then hopefully not have to think about for years. This is not usually the kind of device that people upgrade to a newer model every 12 months. So, longevity is important, and you want to make sure that the manufacturer has your back, in case something goes wrong with the device. Warranties can range from 2 to 3, all the way to 5 years. Check the fine print though. Some companies will offer a longer warranty period if you have the device installed by professionals, and a shorter one if you choose to go down the DIY route.
Ease of installation – If you plan to have your thermostat professionally installed by an Arizona company, this is less of a factor. However, if you would rather do it yourself, make sure that the product you buy is one that won't end up giving you grief. One way of checking this is by reading device manuals posted online and watching YouTube installation videos from the manufacturer. Does the installation process seem intuitive and straightforward? Or will it require special parts or tools?
Friendly user interface – Touchscreens and large displays are becoming more common in thermostat products. However, those in and of themselves are not enough. So, before you buy, take a look at a picture or video of a product's user interface. Can you tell right away what the information displayed means? Is it easy to figure out how to make adjustments to temperature, or how to input information? Or will you be forced to check the manual, in order to understand and manipulate what's on the display? When following a thermostat buying guide, consider all the different features which will make it easy or not to interact with the device.
WiFi connectivity and a useful app – Having WiFi connectivity can allow a thermostat to do a number of very useful things. It may allow you to program and adjust the thermostat using a mobile app, and this can be done even if you're at the office or far from home. WiFi can also allow your thermostat to talk to other devices in your home, such as a smart door lock or fitness tracker. By having access to these other devices, your thermostat can make even better decisions about temperature adjustment.
Have Questions About Our Thermostat Buying Guide
These are just some of the things to consider in a thermostat buying guide. If you have more questions about the thermostat buying process and would like help buying the best smart thermostat for your Arizona home, get in touch with us directly at  # 480-386-6980. Our staff would be happy to help with all your air conditioning and heating needs.